Welcome to Entirely Tanner the Official Site for Tanner Berney. You may recognize Tanner from his numerous commercials or maybe his print campaigns for companies such as Garnet Hill and H&M . Here you will find all the news and up to date information about this talented young actor. For Industry Professionals looking to learn more about Tanner, please click on his name above for an overview of information.


NEWS & UPDATES
25 Dec 2016
Merry Christmas!
Tanner always enjoys this time of year...all of the decorations, food, there is so much to do and enjoy before the big day arrives. Now that
Christmas Day
is here it is even more wonderful as he gets to spend time with his family, open presents, enjoy a festive meal together, and all of the different things that he does with his family to make the holiday a special one. He would like to wish everyone celebrating today a
Merry Christmas
and may the new year bring you lots of joy and laughter.

(Image by iWonderlandDesign)

Posted by: Lisa
08 Jul 2016
Happy Birthday!
Tanner is not only celebrating the end of the school year, summer vacation, and now several fun weeks homework free, he also has something bit to look forward to in July, and that of course is his birthday!
Happy Birthday Tanner
! I hope you have a great day today with your friends and family as you celebrate this extra special birthday. It's not every day you turn
sixteen
, and it's pretty big deal. Enjoy all that everyone has planned for you, and of course cake and presents are always a pretty exciting part of the day too. I hope your day today is everything you were hoping it would be when you got out of bed this morning,
Happy Birthday
!
Posted by: Lisa
25 Dec 2015
Merry Christmas!
It's the most wonderful time of the year and Tanner is very excited that it is now Christmas Day. He always looks forward to the holidays as he gets to spend it with family, and there is so many fun and exciting traditions to take part in on Christmas and leading up to the holiday. He would like to say
Merry Christmas
to everyone celebrating today, and may all of you have a wonderful holiday season.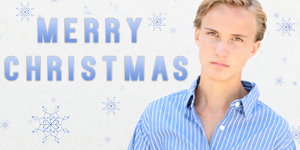 Posted by: Lisa
09 Jul 2015
Happy Birthday!
It's a big day in the Berney household as Tanner is celebrating his birthday today!
Happy Birthday Tanner
! A day full of friends, family, activities, and traditions, it's been a blast and one he will always remember thanks to everyone who has taken a moment to send well wishes and make his birthday extra special. Tanner, this is going to be quite a fun year for you being fifteen, lots of adventures and new memories to make, enjoy the first day of all of the excitement ahead, and I hope this has been a pretty great birthday for you,
Happy Birthday
!
Posted by: Lisa
<< Previous Next >>