Welcome to Entirely Tanner the Official Site for Tanner Berney. You may recognize Tanner from his numerous commercials or maybe his print campaigns for companies such as Garnet Hill and H&M . Here you will find all the news and up to date information about this talented young actor. For Industry Professionals looking to learn more about Tanner, please click on his name above for an overview of information.


NEWS & UPDATES
12 Jun 2015
Insidious: Chapter 3
On June 05th Tanner attended the red carpet premiere for
Insidious: Chapter 3
in Hollywood! His younger brother Tate plays
Alex Brenner
in the film and he was happy to be there with him for the big night and share in the experience as the whole family came out to support Tate. It was a pretty
amazing
night as he watched all the action on the red carpet with the photographers and interviews, seeing his little brother on the big screen, and hanging out with Tate's co-stars and posing for pictures. A couple of images from the premiere can now be found in the gallery, and make sure to go see the film which is now in theatres!

Posted by: Lisa
14 Apr 2015
Mattel
Tanner's
WWE belt
packaging for
Mattel
is running on two years now of being spotted in stores! That is a lot to celebrate as some toys change up their packaging fairly often, and now he has a familiar face joining him on that shelf of the toy aisle,
Tate
! His packaging for the
WWE
line of toys has now surfaced, which means the family can line up their boxes on the shelf, and take an
awesome
shot like one of the Berney brothers toy packages. The image has been added to the gallery, and keep an eye out for Tanner and Tate on your next visit to your local store's toy section!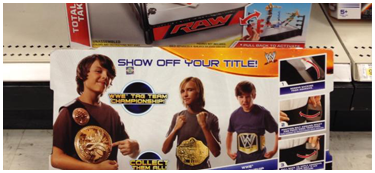 Posted by: Lisa
25 Dec 2014
Merry Christmas!!
It's that time of year, Christmas is officially here! Tanner has been busy the last few weeks getting ready for the big day, helping to decorate, buying presents, and doing anything else his family needed him to help out with so that today would all come together, and be a
wonderful
celebration for one of his favorite holidays. He hopes that all of you celebrating today enjoy your Christmas, and that everyone no matter what traditions you celebrate have a great holiday season and a fantastic 2015.
Merry Christmas
!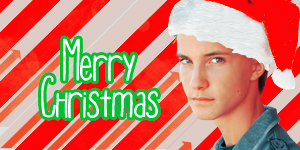 Posted by: Lisa
29 Sep 2014
Rooms to Go
A few years ago Tanner filmed a
commercial
for
Rooms to Go
. He got to play the son of
Cindy Crawford
, work with a great pretend Dad, and his sister was played by his friend
Mackenzie Foy
. They were quite the happy family for the spot, having fun together filming, and posing for some great photos that would be used in various capacities to go along with the commercial. Some behind the scenes photos from the shoot have just been added and if you haven't seen the commercial yet, make sure to view it in the
media section
!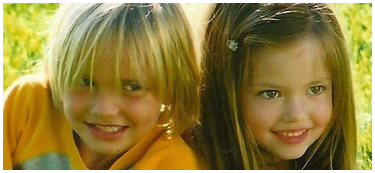 Posted by: Lisa